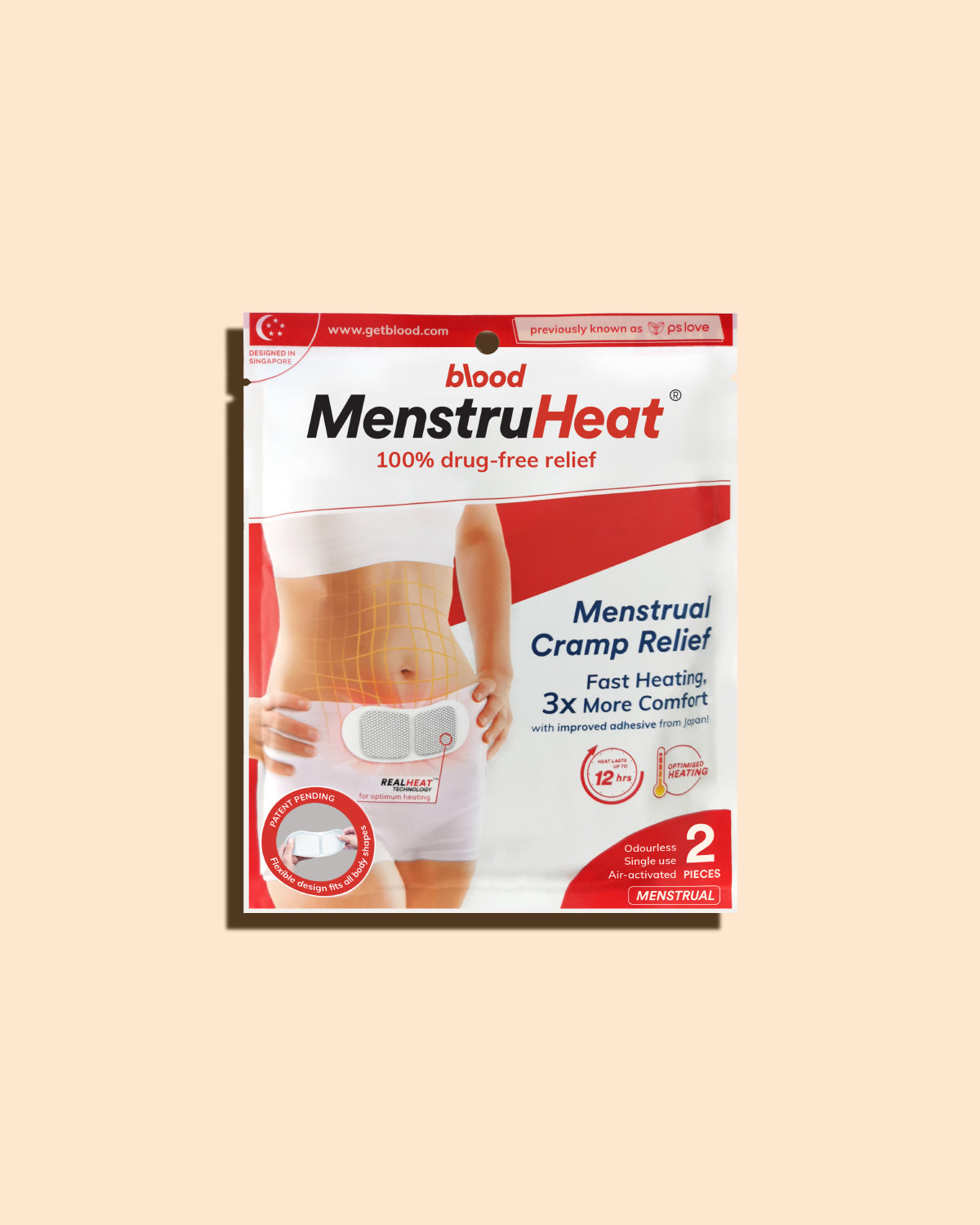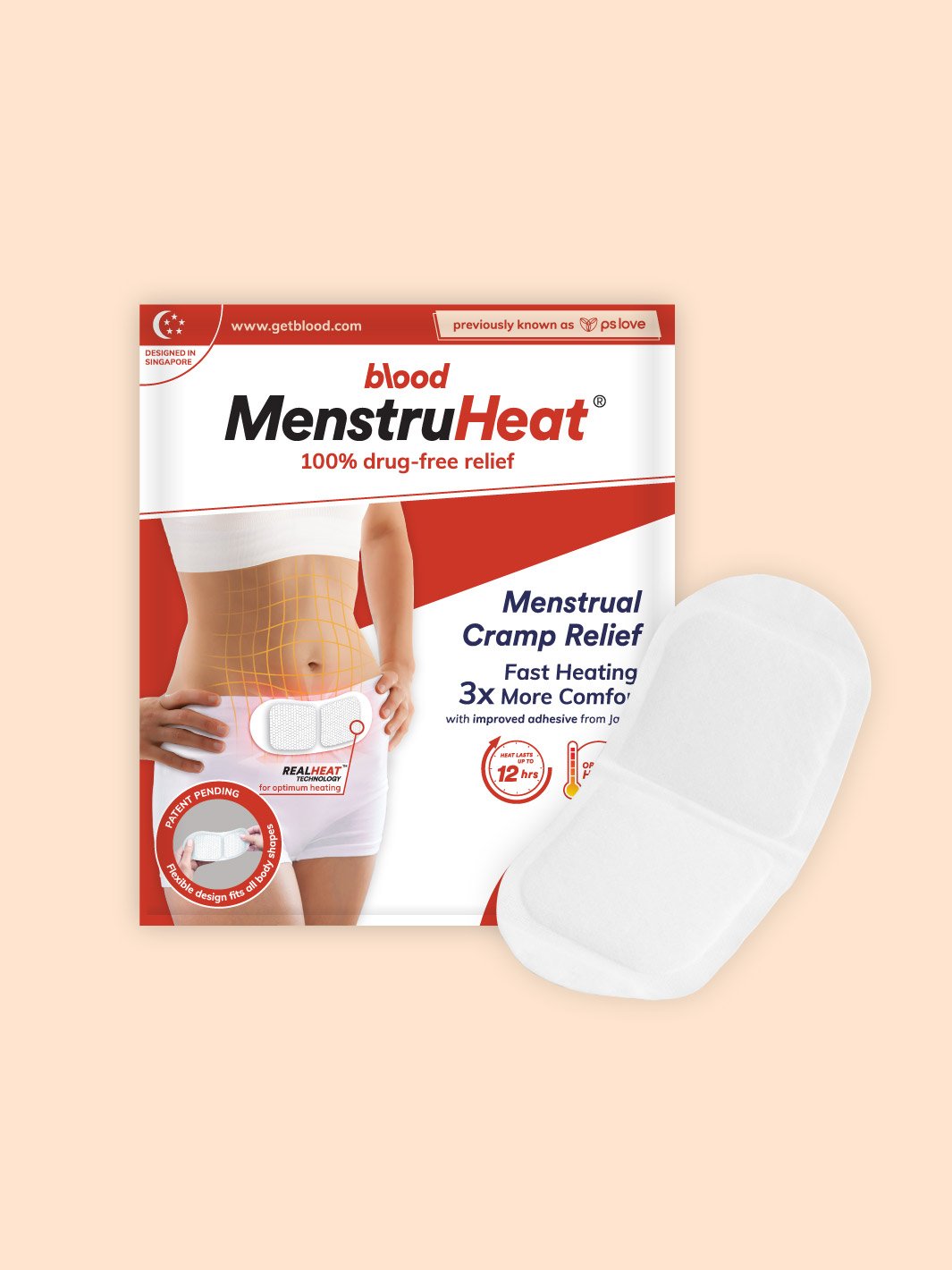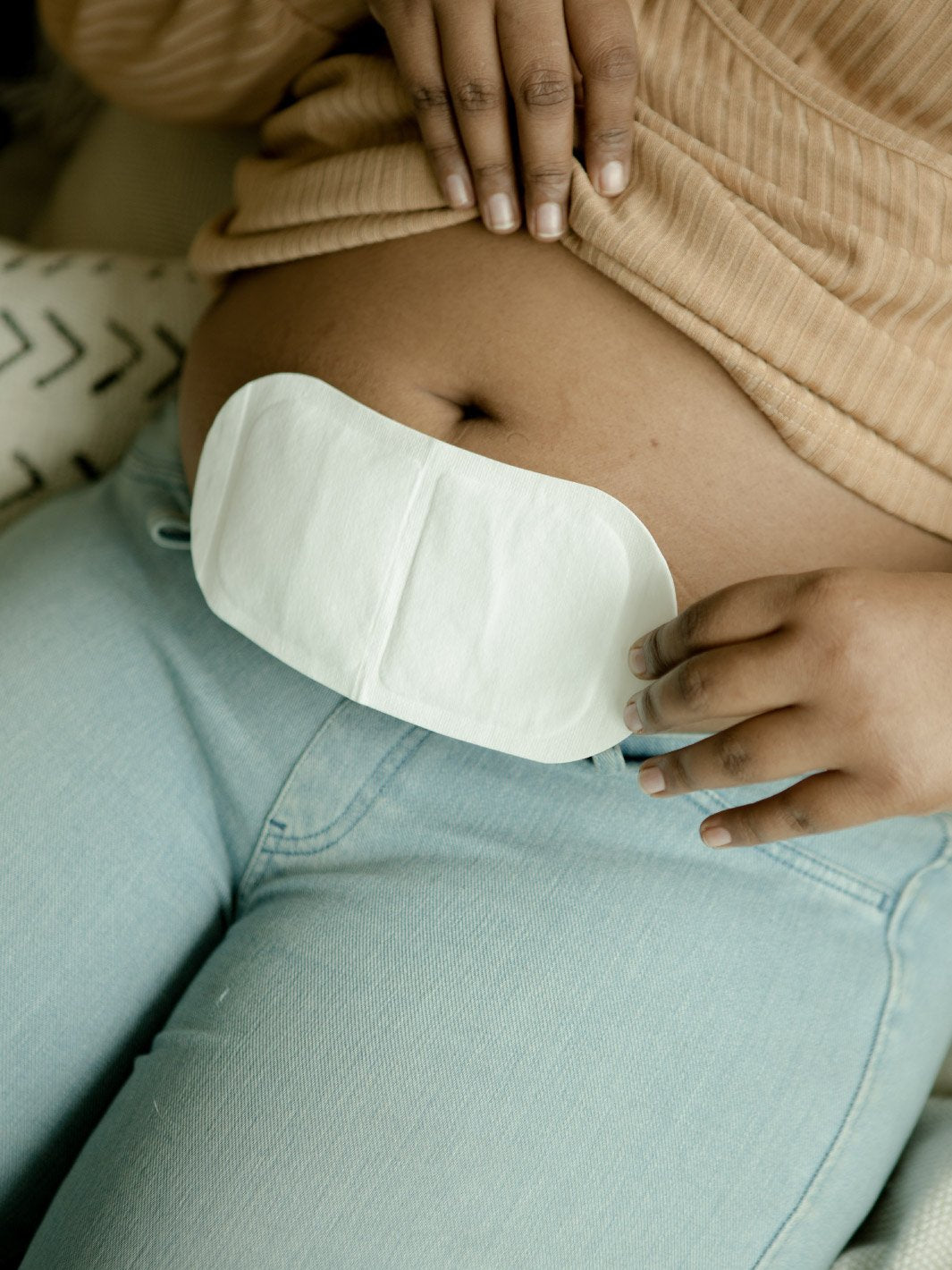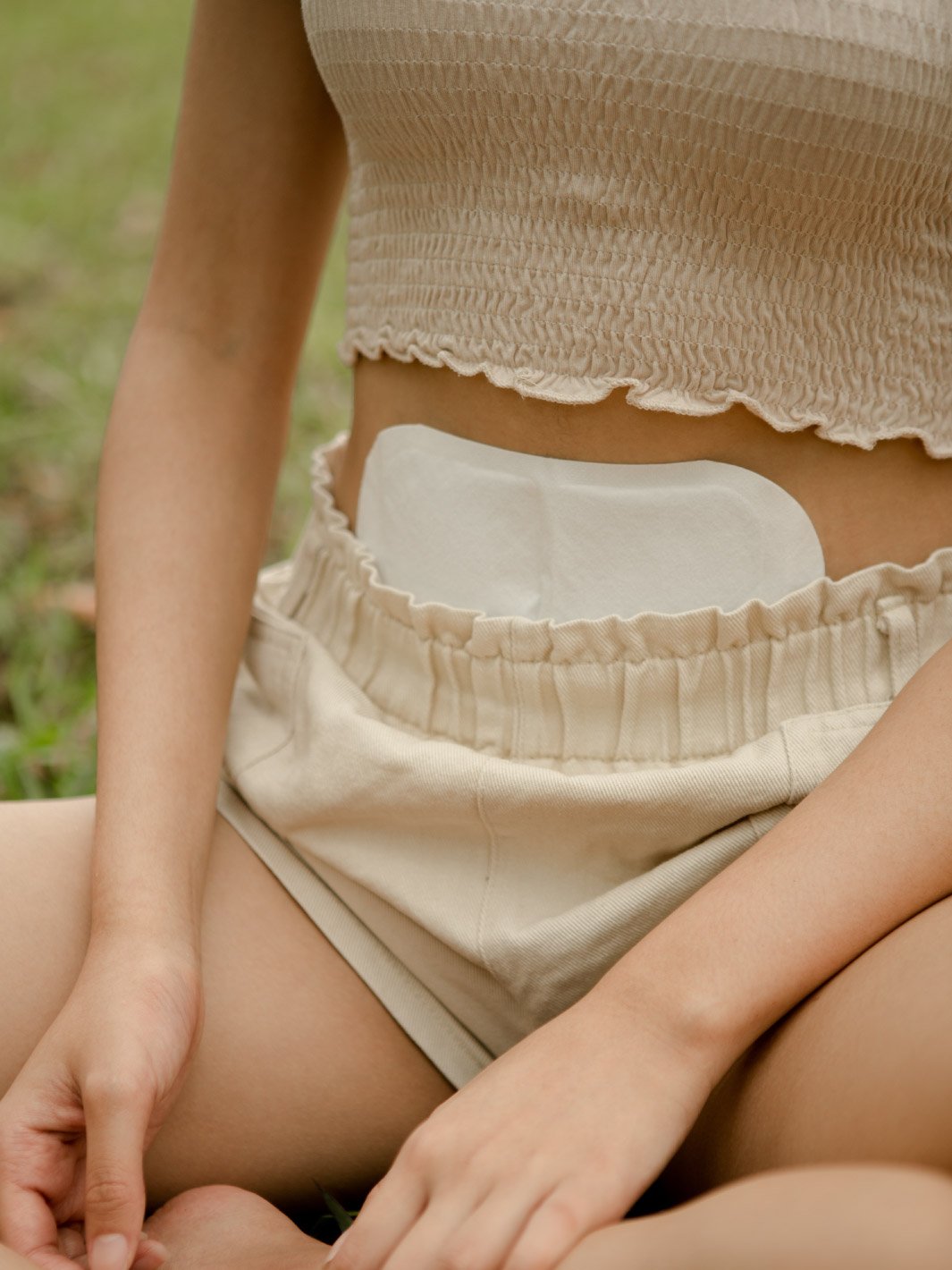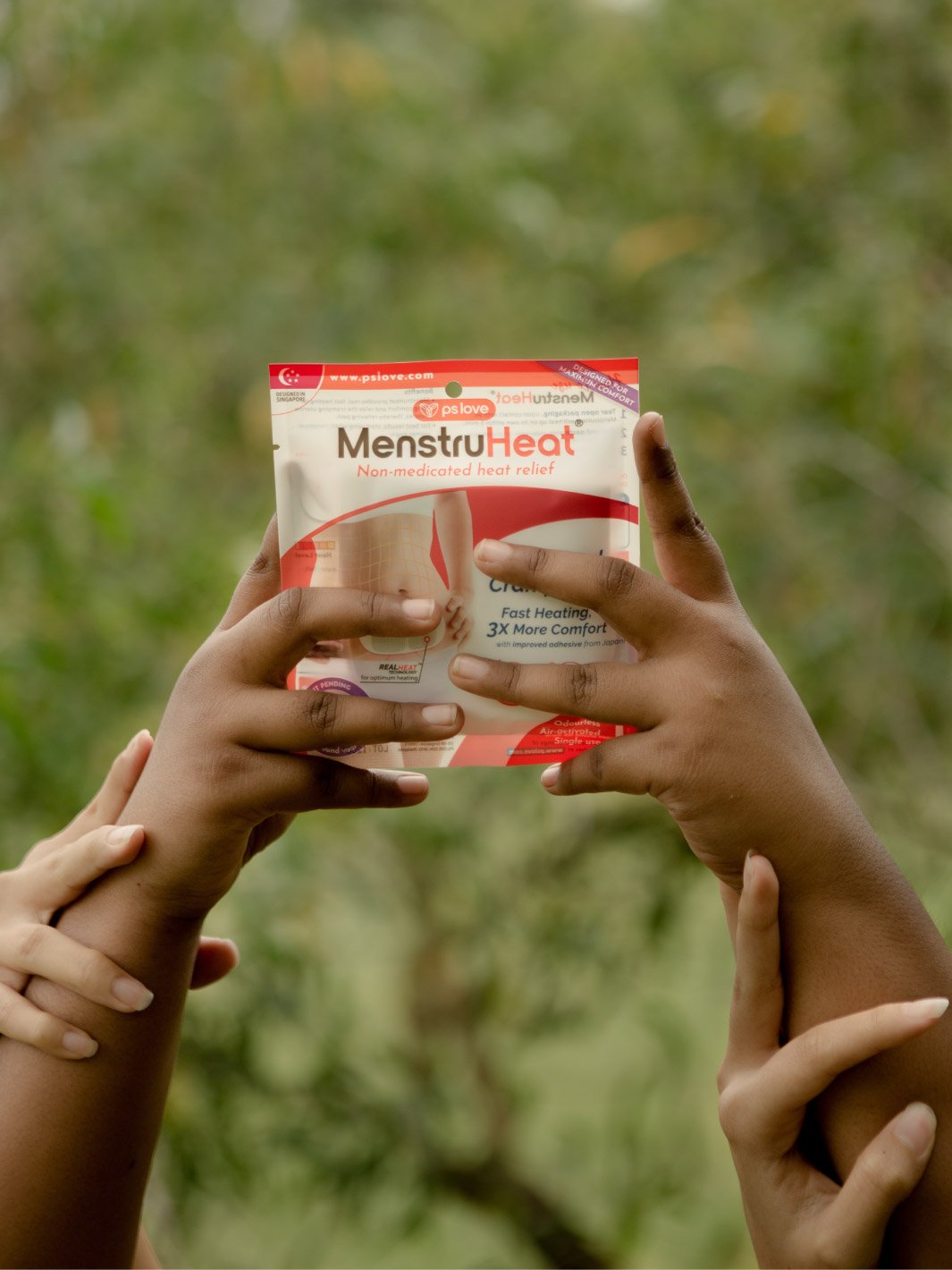 MenstruHeat
Ships next working day | Free shipping for orders over $25
What it is:
Drug-free heat patch for menstrual cramp relief.
Why it's special: 
MenstruHeat is the ultimate menstrual essential, made to provide natural, all-day relief! Designed to heat up within 5 minutes, it reduces menstrual cramps by delivering optimum heat therapy to promote blood flow and relax uterine muscles.
100% drug-free

Last up to 12 hours

Easy to use, odorless & discreet
Remove from packaging
Easy to use and convenient, MenstruHeat heats up within 5 minutes once exposed to air. A working patch should be soft – contact us if yours isn't.
Stick it on
Adhere to your underwear and let warming relief take over! Remove every hour to let your skin rest for 5 minutes, before sticking it back on.
Go forth, worry-free
Perfect for grab-and-go use, MenstruHeat discreetly soothes cramps and lets you get on with your day with comfort that you can rely on.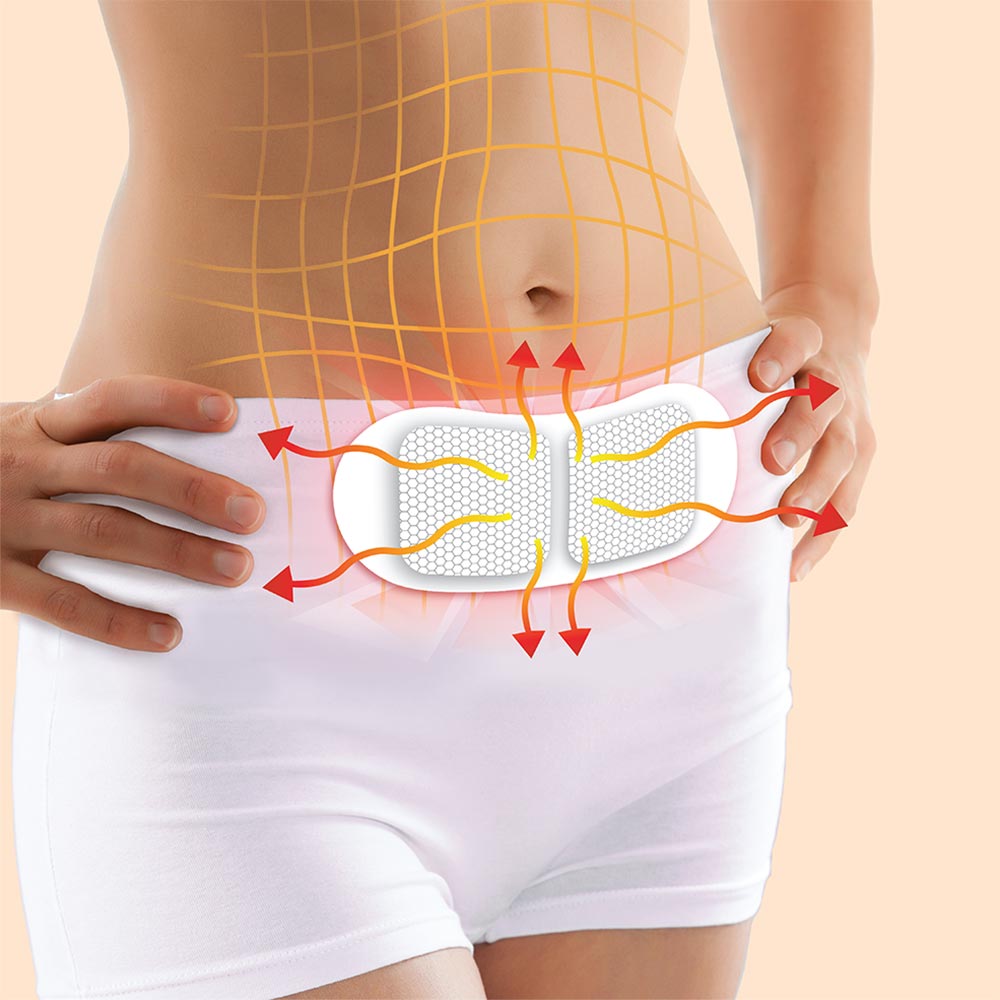 TRIED & TESTED
Naturally Powerful Period Rescue
Combining clinically-proven heat therapy and thoughtful design, MenstruHeat instantly warms up to therapeutic heat that soothes pain by relaxing the muscles of your uterus – aka the culprit behind cramps! Other ways that heat works wonders? It boosts blood circulation to reduce pain, and stimulates sensory receptors to block pain signals. Here's to natural relief that targets period pain at the source!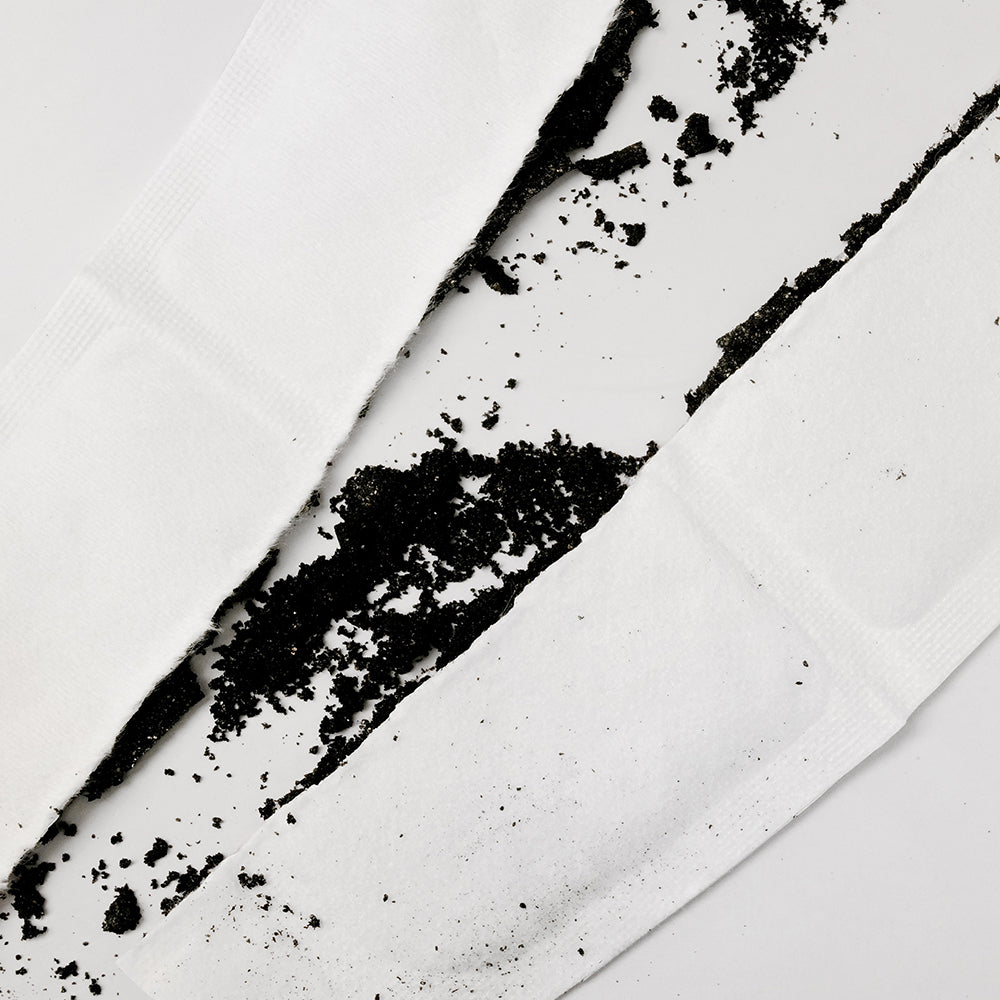 NO DRUGS, NO SIDE EFFECTS
Don't Worry, Bleed Happy
MenstruHeat is the ultimate drug-free way to an easier, better period. Containing a well-formulated mix of iron, carbon, and salt, this air-activated natural solution starts emitting optimum heat within minutes – relaxing your muscles and providing maximum relief for up to 12 hours. A true period essential made with higher standards, MenstruHeat promises peak performance while keeping things safe, simple, and effective – so you have one less thing to worry about.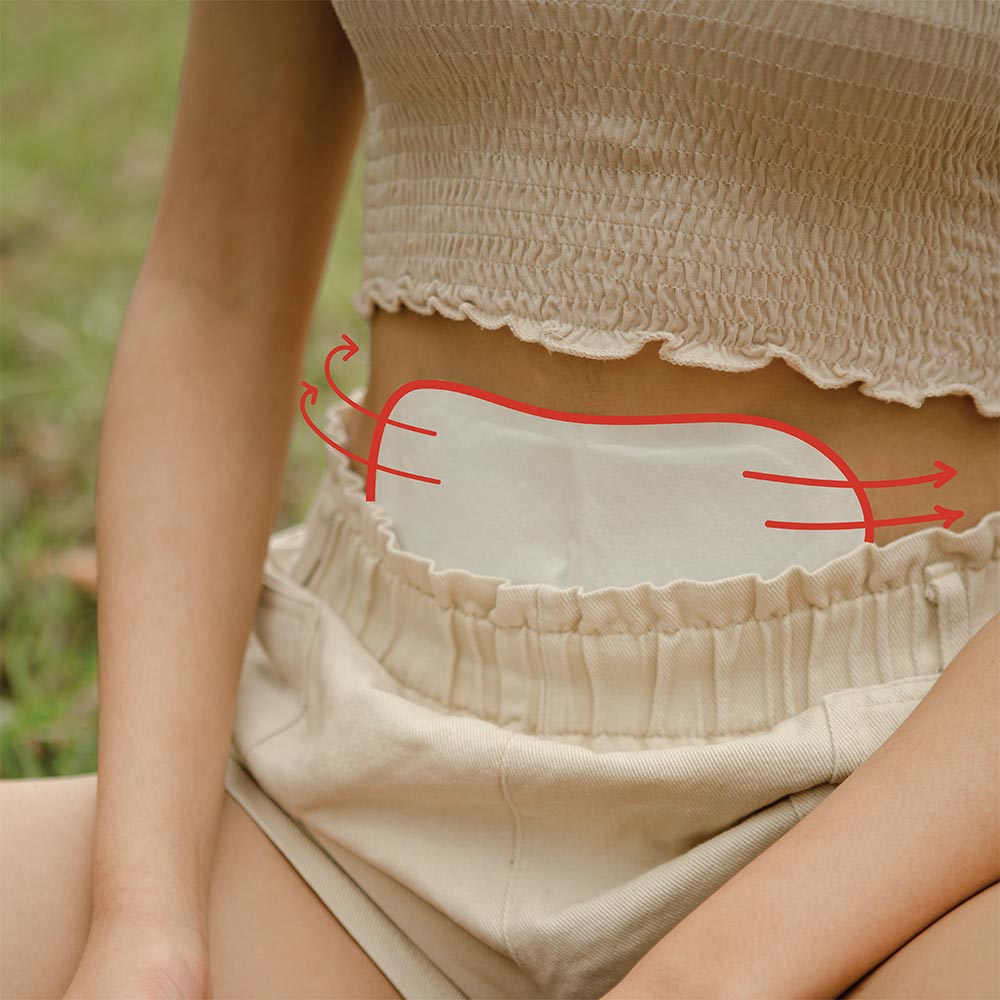 RELIEF ON THE GO
Your Period, Your Way
Modern times call for progressive care, so it's no surprise you need an upgrade to your period routine! No more stress and mess of period prep, soothe your cramps without ever having to deal with hot water bottle spills or plugged-in heating pads again. Ergonomically shaped, MenstruHeat patches flexibly contour to natural stomach curves for all-round comfort and even distribution where and when you need it the most. From your bedroom to the boardroom, our wearable and discreet patches are ready when you are! Trusty, not bulky – and purposefully designed to help you get through your period (and life) with no strings attached. 
Frequently Asked Questions
Great question! Our patches are 100% drug-free, which means they're a totally natural way to get effective relief without any side effects.

Here's the science behind them – they rely on an exothermic reaction within the pouch to emit heat. When the ingredients (iron powder, carbon and salt) inside the pouch come into contact with air, a reaction is triggered and heat will be emitted. All this magic happens within 5 minutes, and the patches steadily warm up to provide effective relief in 12 minutes. 
Safety first, so please remove the patches when you sleep! Your sleep surroundings, such as your bed and pillow, may artificially increase the temperature of the patches to a higher level which can be unsafe. You will also not be able to monitor the temperature while sleeping, which may lead to low degree burns. Keep safe, Blood fam!
Your body deserves better! Our patches are 100% drug-free and use only real heat to alleviate pain and relax muscles.
Good news, mama! While we do not encourage the use of heat patches on the abdomen area during pregnancy (so store your MenstruHeat away for now), the other patches should be good to go! Localised heat patches don't raise your core body temperature like saunas or jacuzzis, so they are generally safe to use during pregnancy. That said, we always recommend that you check with your gynaecologist for extra precaution as we're not able to assess your pregnancy condition. 
If you do apply BackHeat/NeckHeat/KneeHeat, please remember to remove the patches periodically to give your skin time to breathe, especially if you have more sensitive skin. You should also not be using the patches overnight as you will be unable to monitor how hot it gets when you're asleep. 
They're meant to be used only once. Once out of their packets, our patches activate upon coming into contact with air and last up to 12 hours. Please do not heat up or microwave them!
Thanks
I received the product today and will buy again in the future from you, thank you very much
really effective and han
Have been using these heat packs for a long time and these are really effective and handy. They heat up pretty fast and last for almost a day.
very pleased
just received my package 1.5 days from ordering!